Movie/tv News
Spencer Pratt Reveals Why Brody Jenner & Kim Kardashian No Longer Talk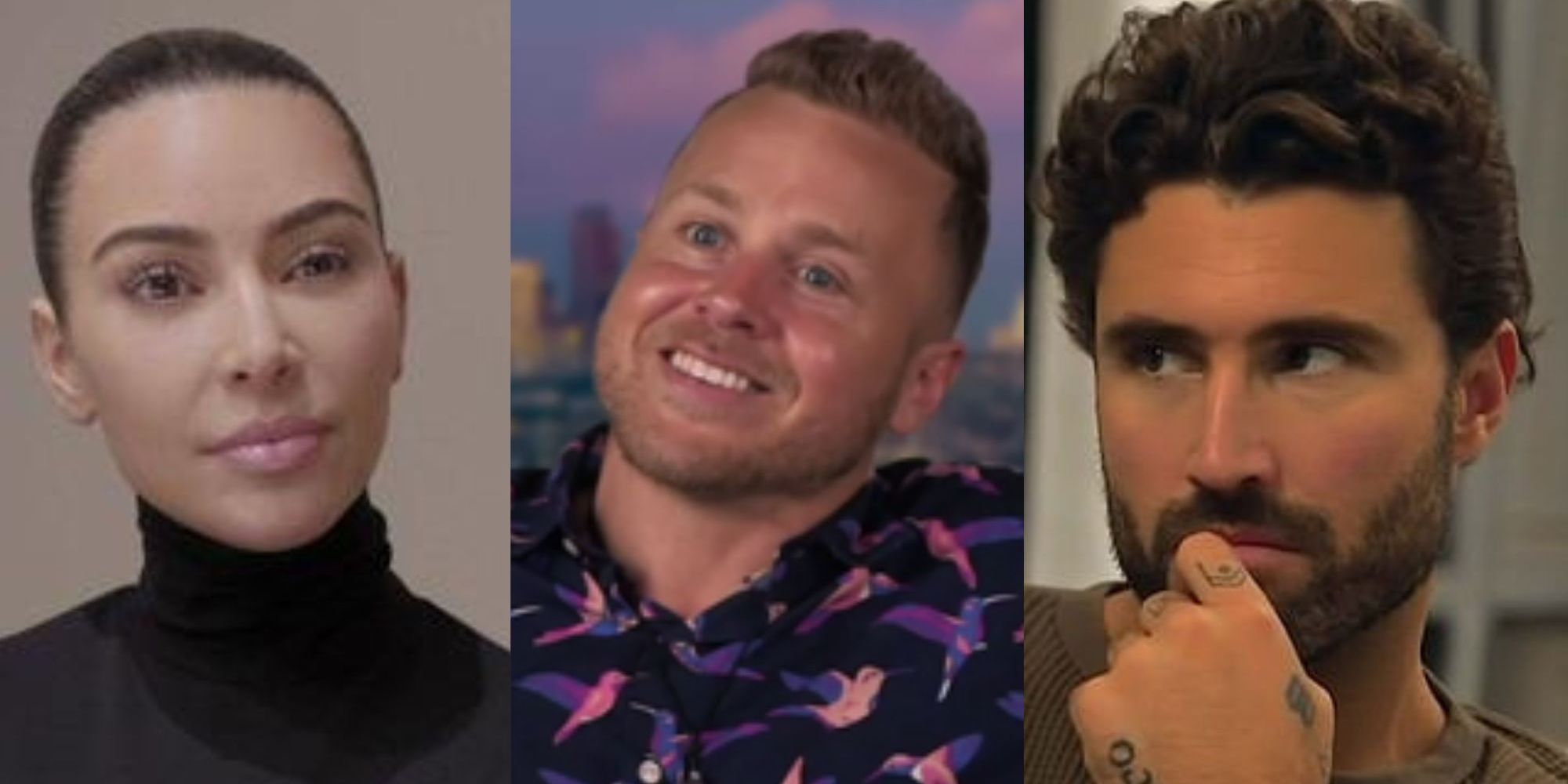 Brody Jenner and Kim Kardashian haven't been on good terms for years, and The Hills star Spencer Pratt claims to know why. In 1981, Caitlyn Jenner married Miss Tennessee Universe winner and former girlfriend of Elvis Presley, Linda Thompson. The two welcomed two sons together, Brandon and Brody Jenner. The songwriter, who penned Whitney Houston's "I Have Nothing" with ex-husband David Foster, divorced from Caitlyn in 1986 after she told her she wanted to be a woman. Caitlyn married Kris Jenner five years later, bringing Kendall and Kylie Jenner into the world and making Kim and Brody step-siblings until their parents divorced in 2015.
While Brody appeared on a few episodes of Keeping Up With The Kardashians throughout its run, he's better known for his starring role on The Hills. Throughout the show, Brody had flings with Lauren Conrad, Audrina Patridge, and Kristin Cavallari. He was also in a committed relationship with Playboy model Jayde Nicole. However, by the time The Hills: New Beginnings premiered, Brody had settled down with Kaitlynn Carter. Though never legally married, the two had a ceremony which The Kardashians stars, including Brody's half-sisters, were absent from. For fans, it was clear the family was no longer on good terms.
Related: Why Fans Like The Laguna Beach Rewatch Podcast Better Than The Hills
According to Brody's childhood best friend and former The Hills costar Spencer, Kaitlynn may be to blame for the fallout between the Kardashians and Jenners. On his TikTok page, Spencer responded to a fan who asked for some drama on Brody's ex, and Spencer delivered. According to the star, it started with Kim and Kanye West's 2014 wedding. "It was such a small little church, there wasn't a plus one, and he had just recently started dating Kaitlynn, and she thought it was so rude and made this big deal about it," Spencer says Kaitlynn got Brody to believe Kim's decision was rude, which Spencer says was not.
The Princes of Malibu creator explained that Brody then confronted his former step-sister about not giving him a plus one, and it led to their fallout. He then joked that the family drama was similar to what went down with The Royal Family when Prince Harry married Meghan Markle. As for Spencer and Brody's relationship, the two have never been closer. Spencer recently updated his followers about their friendship and had nothing but positive things to say about his former co-star.
Everyone can thank Spencer for clearing things up. It's a shame that Brody and Kim's relationship had to fall apart over such a silly disagreement, and now that their parents are no longer married, there's nothing encouraging them to ever reconcile. At least Brody's relationship with his friend Spencer is going strong, and Kaitlynn also seems happy with her life. Hopefully, Kim and Brody have left the drama in the past and hold no grudges against each other even if Kim and The Hills star never speak again.
Source: Spencer Pratt/The Hills
Share this news on your Fb,Twitter and Whatsapp